RidgeWalk Construction is Underway!
Posted on May 16, 2017
Construction for South Walton's newest "coastal village" is underway.
The new French-inspired coastal village, RidgeWalk, has broken ground and the first two model homes are nearing completion. The "Calais B" is a two story, 1,970 square foot, three-bedroom with two and a half bathroom home, and the "Aquatine" is a  two story, 2,364 square foot, four-bedroom with four and a half bathroom home. Both model homes will be completed within the next couple months.
RidgeWalk is a rental-restricted coastal community, built exclusively by Randy Wise Homes, that will consist of 74 home sites within walking distance from South Walton's beautiful white-sand beaches and Gulf Place – a multi-use complex with sports, dining, shopping and more, all in one coastal setting. Each RidgeWalk home is customizable with multiple interior selections to choose from.  Each home will also have its own gas lantern and oak tree in the front yard, and all homes come with a tankless water heater, foam insulation, 50 year roof warranty, and a front or rear courtyard to enjoy outdoor living.
At the center of the village, there will be an amenities center with a custom pool and open gathering place for residents to enjoy. Click here to learn more about the additional community features RidgeWalk will offer.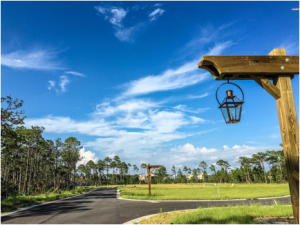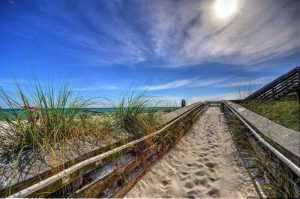 Categories: News